About Our Service
BravoTV is Becoming One of The Best IPTV Providers in the World, we have many years of experience, we give you the stability and reliability of the service. We provide about 5000 channels and 35000 VOD from more than 41 countries, you will not find a better service on the internet, we always strive hard for perfection and your satisfaction.
Included as Standard.
Watch on the Go
If you're out and about watching the TV on the go doesn't get any easier.
Impenetrable Security
Our website and data is encrypted to the highest standards, keeping you safe.
Anyone There?
We have a dedicated team to take VOD requests for Movies & Series.
Any Device, Anywhere
MAG Box, Fire TV, Android, WebTV, iOS, Smart TV. We can't name a device our service wont with.
Zero Lag
We never overload our servers, meaning no buffering for you.
Every Little Helps
We love our product and so should you, so we offer free support to enable you to enjoy our streams.
Live TV
0
Live TV Channels
BravoTV QD App
BravoTV QD is an innovative brand new app like never seen before! It's premium sleek look and feel allows it's end users to experience the very best premium service, with the ability to watch premium content.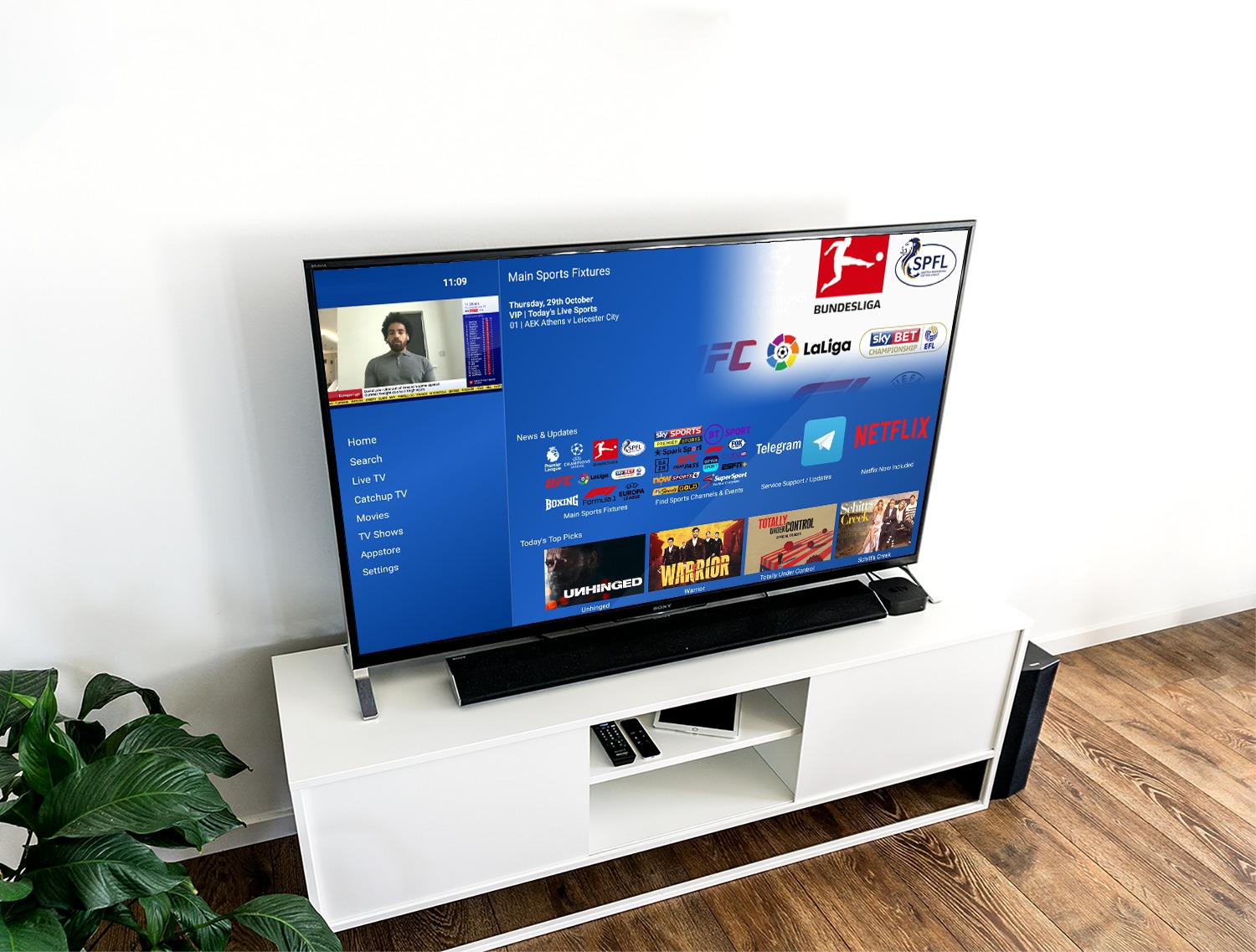 On Demand Files
0
Movies & TV Episodes